Products You May Like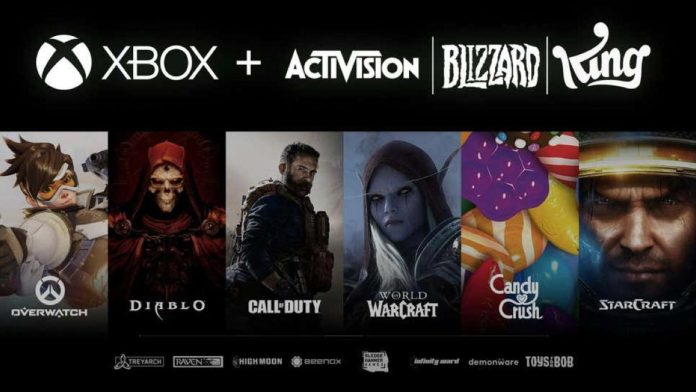 The mega-merger era of mind boggling consolidation continued today with the announcement that Microsoft plans to buy game company Activision Blizzard for $68.7 billion. 
Activision Blizzard is behind some of the most famous games of all time, including Call of Duty, World of Warcraft, Diablo, Candy Crush and Overwatch. It's also been deeply troubled of late following stunning details of years of discrimination and inappropriate behavior at the company, including misconduct by executives at the highest levels. 
It's the biggest acquisition ever for a gaming company – and Microsoft's largest as well. (For comparison, Disney bought Marvel for a thrifty $4 billion back in 2009.)
According to the NY Times, it's part of an even larger interest in gaming companies from larger media entities following the pandemic era surge in gaming – and growing interest in the still imaginary "metaverse".  Last year Microsoft acquired ZeniMax, the parent company of Bethesda, maker of The Elder Scrolls, Doom and Fallout, for $7.5 billion. Although the fallout of this deal will be examined for days to come, at the very least Microsoft is likely to make some of Activision Blizzard's game exclusive to its Xbox platform. 
The deal isn't expected to go through until 2023, and may run afoul of some antitrust laws, given the size of the market Microsoft will now own. 
Activision's embattled CEO Bobby Kotick – who has been directly implicated in the misconduct scandals – is expected to leave after the deal goes through. And how Microsoft will confront Blizzard's toxic workplace culture will be a big question going forward. 
Microsoft doesn't detail exactly how it will approach solving these issues, and the company says Bobby Kotick will continue to serve as CEO of Activision Blizzard for now. It looks like Kotick won't remain once the deal is fully closed and after the transition period to Microsoft, though. Spencer, formerly head of gaming at Microsoft, is now CEO of Microsoft Gaming, and the company says the Activision Blizzard business will report directly to Spencer.
"As a company, Microsoft is committed to our journey for inclusion in every aspect of gaming, among both employees and players," says Spencer. "We deeply value individual studio cultures. We also believe that creative success and autonomy go hand-in-hand with treating every person with dignity and respect. We hold all teams, and all leaders, to this commitment. We're looking forward to extending our culture of proactive inclusion to the great teams across Activision Blizzard."
Related